The Main Street Mill is a full service restaurant that is located at 500 E. Main Street, Front Royal, Virginia, in the historic district. The Main Street Mill was originally a fully operational feed mill. Many locals can remember visiting the Mill as children with their parents and grandparents. It boasts chestnut beams that are over one hundred years old and murals by the late Patricia Windrow (local, beloved artist).
We are proud to be a part of a vibrant and thriving Main Street, with countless ways to submerge yourself in the local culture.
Situated at the foothills of the Blue Ridge Mountains, and just a few miles from public boat access to the Shenandoah River, we're the perfect place to grab a bite to eat and get a little taste of local life, too. Choose from our large selection of appetizers, salads, burgers, subs, sandwiches, steaks, pastas, and more.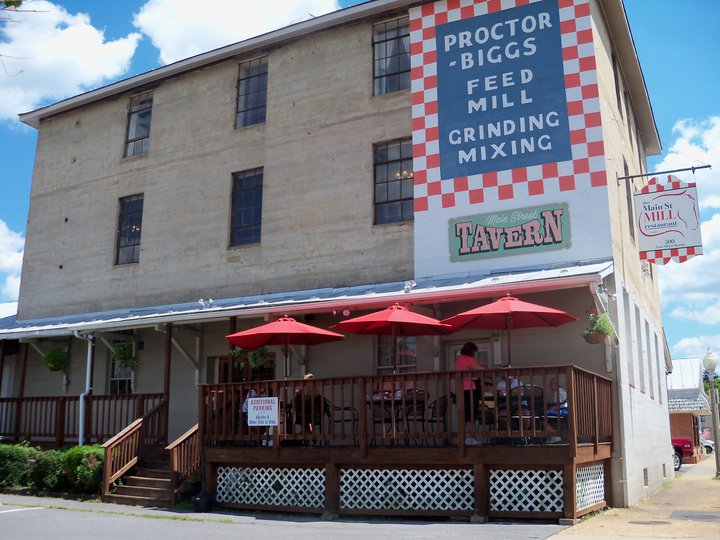 What meal are you in the mood for?
We're sure that you'll find just what you've been craving after browsing over our large menu!